Back to Newsroom
August 13 2020
Casting Workbook Announces Actor Omari Newton as Host of New Weekly Web Series "The Working Actor"
Veteran Screen and Voice Actor Brings Experience and Industry Savvy to New Series Aimed at Supporting Working Actors Around The World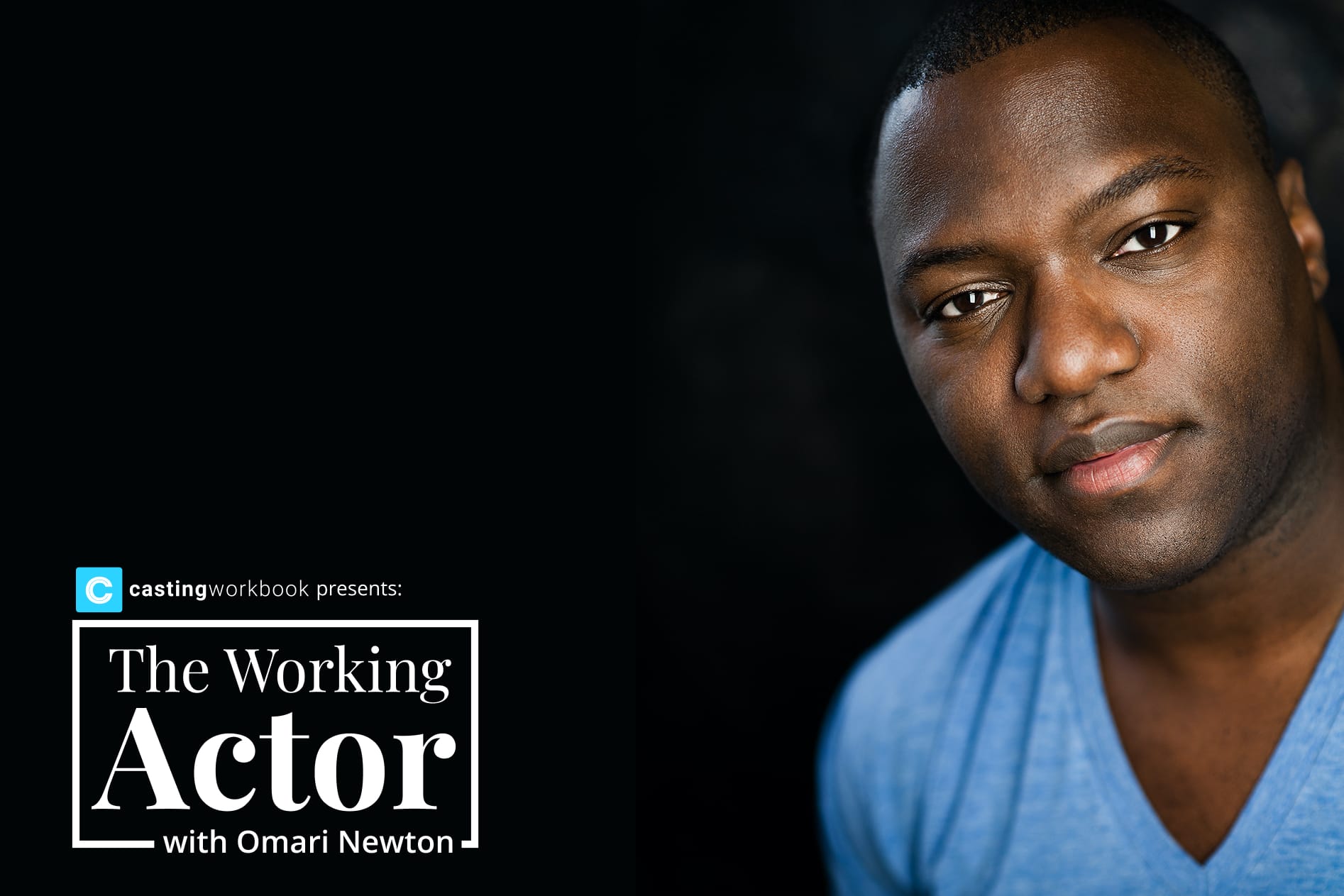 Announcement highlights
After a North America-wide casting call of hundreds, Omari Newton was cast to host CWB's popular new Web Series The Working Actor
The first episode with Omari as host is Thursday, August 13, 2020.
Register FREE here
The series started as a free livestream service for actors during COVID and quickly became a popular show where actors and industry leaders could intersect and be candid about current issues impacting the business weekly
Omari Newton is a successful Film & Television actor and was also the voice of Black Panther on Marvel's Superhero Adventures on Disney+ and currently voices Corvus on Netflix's top Animated Series The Dragon Prince
Newton is also an acting teacher at the prestigious Vancouver Film School, a Playwright & Performance Coach
The new series will be made available on iTunes, Spotify and online to actors everywhere for free, and will offer Casting Workbook Members exclusive access to the most expansive interview library of Top CSA and CDC Industry Casting Directors.
(Los Angeles, CA) August 13, 2020 – Company Founder Susan Fox announced today that Omari Newton has been cast in the exciting new role of "Host" to the company's popular ongoing interview series
The Working Actor. What started out as a Livestream Ask-Me-Anything show to support actors during the COVID Hiatus quickly grew into a massive success and popular destination for top industry Casting Directors, Executives and Artists to connect with thousands of working actors across north America, to discuss real issues and share insights candidly.
Originally hosted by company President Christopher Ian Bennett, the series evolved and grew in popularity, allowing Casting Workbook to build the series and do more in support of working actors everywhere. The format of the show will continue to invite top in-demand Casting Directors to share their advice, insights and experience to help actors grow professionally and will feature exciting new producers, directors, writers and studio execs as well – all eager to talk honestly and candidly about the industry.
"We looked at so many incredible actors when we put out the call for this hosting opportunity – but Omari had something really special. Beyond his obvious talent, and experience, he's a true working actor himself and someone our audience can identify with and trust as the series grows each week. We are really excited to welcome him into the Casting Workbook family."

– Susan Fox, Founder & CEO – Casting Workbook
"I've been incredibly fortunate to be a working actor myself for the last 20 years. To take over an already popular web series is a tremendous honor and I'm already working hard to help develop weekly shows that will compel working actors all over the world to learn and grow with me. This show is about them and what working actors care about and need to know as they develop their craft and careers. Christopher Bennett is an amazing producing partner to have behind me, and I've wanted to work with him for a long time – now our audience will finally get to see how we're planning to take the show to the next level each week."

– Omari Newton, Host – The Working Actor