Newsroom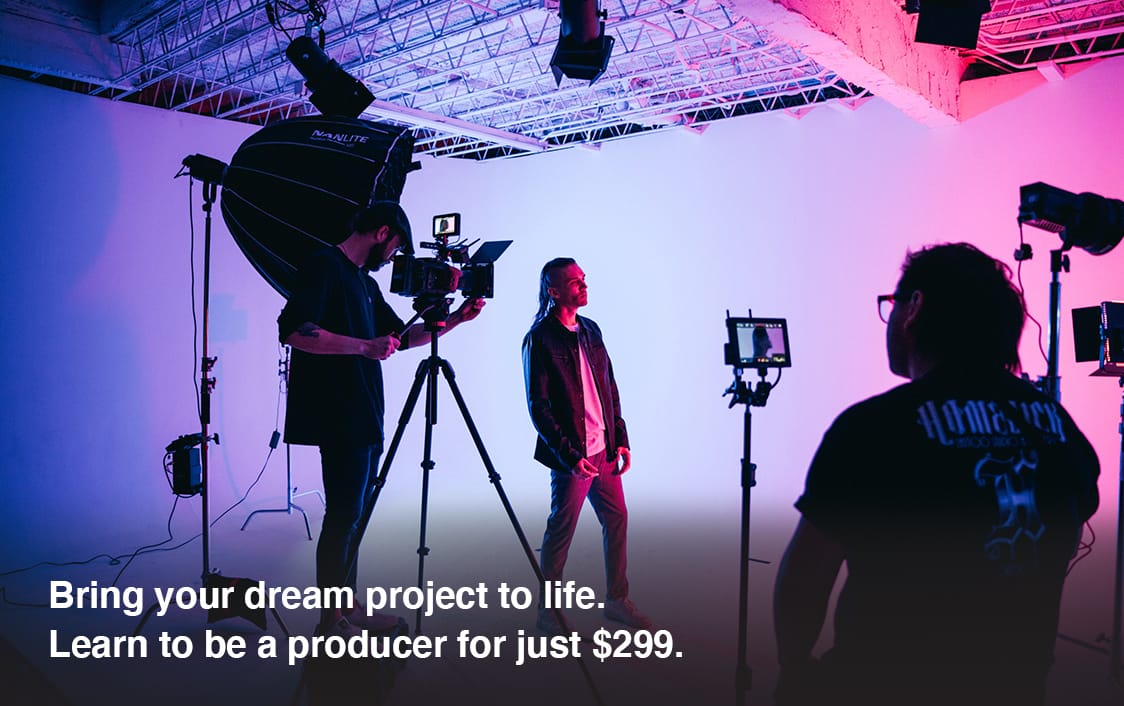 Featured story • June 10 2021
Casting Workbook announces launch of new Producer Essentials Video Series
New Content Partnership offers aspiring and existing producers 16+ hours of masterclass learning & valuable industry forms, templates & guides for only $299.
February 26 2021
Casting Workbook Español Launched as part of new global expansion effort to support Spanish talent worldwide
More than 450,000 Spanish-speaking actors & talent to join the Casting Workbook global network as the company acquires Madrid-based Vibuk.
Read more
February 23 2021
Casting Workbook announces former Entertainment Tonight Reporter Natasha Gargiulo to host Season Two of 'The Working Actor' web series
The former Morning Radio Host, National Entertainment Reporter, and Producer brings more 15 years of interview experience to the acclaimed series for professional actors.   
Read more
October 5 2020
Casting Workbook Announces New Virtual Coaching & Consulting Services Platform "CWBLive"
CWBLive will build an exclusive network of top industry acting coaches and consultants ready to book directly from their calendar, anytime, anywhere.
Read more
August 13 2020
Casting Workbook Announces Actor Omari Newton as Host of New Weekly Web Series "The Working Actor"
Veteran Screen and Voice Actor Brings Experience and Industry Savvy to New Series Aimed at Supporting Working Actors Around The World
Read more
July 14 2020
Casting Workbook To Offer New Virtual Casting Room (VCR) Training to Help Actors Worldwide For Free
As more and more casting directors continue to switch to VCR, Casting Workbook has pledged 24/7 customer service and support at no charge
Read more
May 14 2020
Casting Workbook Announces New Actor App 3.0 Now Available for Download
Totally free to download, the Actor App offers important updates and new features actors have been asking for
Read more
May 13 2020
Casting Workbook Announces New Livestream Interview Series to Showcase the Industries Top Casting Directors
Broadcast Weekly as a Free Service for Actors, the "Livestream Ask-Me-Anything" Series will be catalogued and made available to all active CWB Members
Read more
May 11 2020
Casting Workbook Announces New Virtual Casting Room Platform Designed to Support Evolving Film & Television Industry
Tied Seamlessly to a Robust Casting Platform for Production, Casting, Agents and Actors.Now, Actors can be Scheduled into Secure Virtual Video Waiting Rooms to be Directed,Recorded and Shared.
Read more
March 3 2020
Casting Workbook Welcomes Christopher Ian Bennett as New Company President & Chief Marketing Officer
Founder & CEO Susan Fox Investing in New Leadership & Technology as Company Looks ahead to Next 3 years of Innovation & Expansion
Read more