Back to Newsroom
March 7 2022
Casting Workbook Joins As The Official Presenting Partner 
CASTING SOCIETY ANNOUNCES THE 37TH ARTIOS AWARDS HAS MOVED TO WEDNESDAY, MARCH 23 AS A WORLDWIDE VIRTUAL CELEBRATION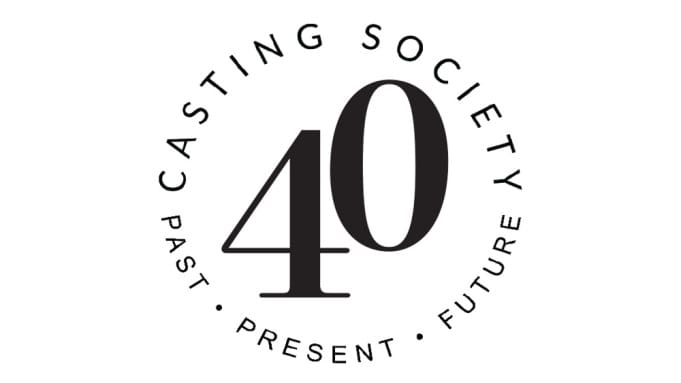 February 23, 2022 – Los Angeles, CA – Today, Casting Society (CSA), announced that the 37th Annual Artios Awards, originally planned as an intimate member-only virtual celebration on March 17, is moving to Wednesday, March 23, at 5:00 PM and will now be presented as a worldwide virtual ceremony.
"We are so excited to present this year's show as a worldwide virtual ceremony to kick-off our 40th-anniversary celebration and our new name. We look forward to honouring the work of these deserving casting directors," said CSA President Kim Williams.
As the official presenting partner for the 37th Annual Artios Awards, Casting Workbook will be acting as a production partner to deliver the entire Artios program virtually to audiences around the world. Additionally, they will also be broadcasting the pre-show Live Red-Carpet Experience hosted by former ET Correspondent Natasha Gargiulo and "The Working Actor" Host Rodrigo Recio from 2pm PT to 4:30pm PT live via YouTube.
"Despite the challenges of a global pandemic, I am excited that Casting Workbook will be working closely with Casting Society to bring viewers around the world an incredible virtual program this year. The 37th Artios Awards represent the highest standard in casting excellence, and we're honoured to be a trusted partner showcasing this year's incredible nominees and creative projects to our global audience," said Susan Fox, Founder & CEO, Casting Workbook.
The TELEVISION NOMINEES and FILM NOMINEES were previously announced. The 37th Annual Artios Awards on March 23, 2022, will begin at 5:00 PM PT / 8:00 PM ET.
CSA recently announced a name change from Casting Society of America to Casting Society and unveiled a new logo as it expanded its membership globally to celebrate its 40th year.
First held in 1985, the Artios Awards honors Casting Directors in more than 20 different categories encompassing film, television and theatre. In addition, special honorees are selected for their contributions to the craft. Nominees and winners are voted on by members of the Casting Society.
ABOUT CASTING WORKBOOK
For over 25 years, Casting Workbook has been driving the industry forward with our leading-edge enterprise casting software. By bridging essential communications between production, casting, agents, and their talent, we've worked with some of the biggest production studios including Disney, Netflix, Universal, HBO, Fox Features, Lionsgate, Sony, Nickelodeon and many more. Our global network is now almost 500,000 English, French and Spanish members strong, with offices in Los Angeles, Vancouver, Toronto, Montreal & Madrid. Our service sets the industry standard with innovative tools to help actors search jobs, submit self-tapes, work seamlessly with their agents, and develop their craft and build their careers. Whether watching our popular weekly series The Working Actor, auditioning virtually through our Virtual Casting Room (VCR) or submitting a self-tape on our top-rated mobile Actor App, our goal is to be the #1 casting software and service provider to actors, agents and casting directors all over the world.
ABOUT CASTING SOCIETY
Casting Society (CSA) was founded in February of 1982 with the intention of establishing a recognized standard of professionalism in the casting field and providing its members with a support organization to further their goals and protect their common interests. CSA currently boasts close to 1,200 members. CSA casting directors and associate casting directors work around the world, with members based in the United States, Canada, Europe, Australia, Asia and Africa. CSA is a global resource for producers, directors and creative teams seeking casting professionals while promoting the image of casting directors and associate casting directors worldwide, engaging in a number of charitable activities and supporting its members by sharing important and helpful professional information. For more information on Casting Society, please visit CastingSociety.com.
# # #
SMITHHOUSE for Casting Society
Lynn Weiss, (818)-808-6367, lynn@smithhousestrategy.com