Back to Newsroom
May 29 2023
Today, Susan Fox, Founder & CEO of Casting Workbook announced the launch of its popular web series 'The Working Actor' to the Québec market!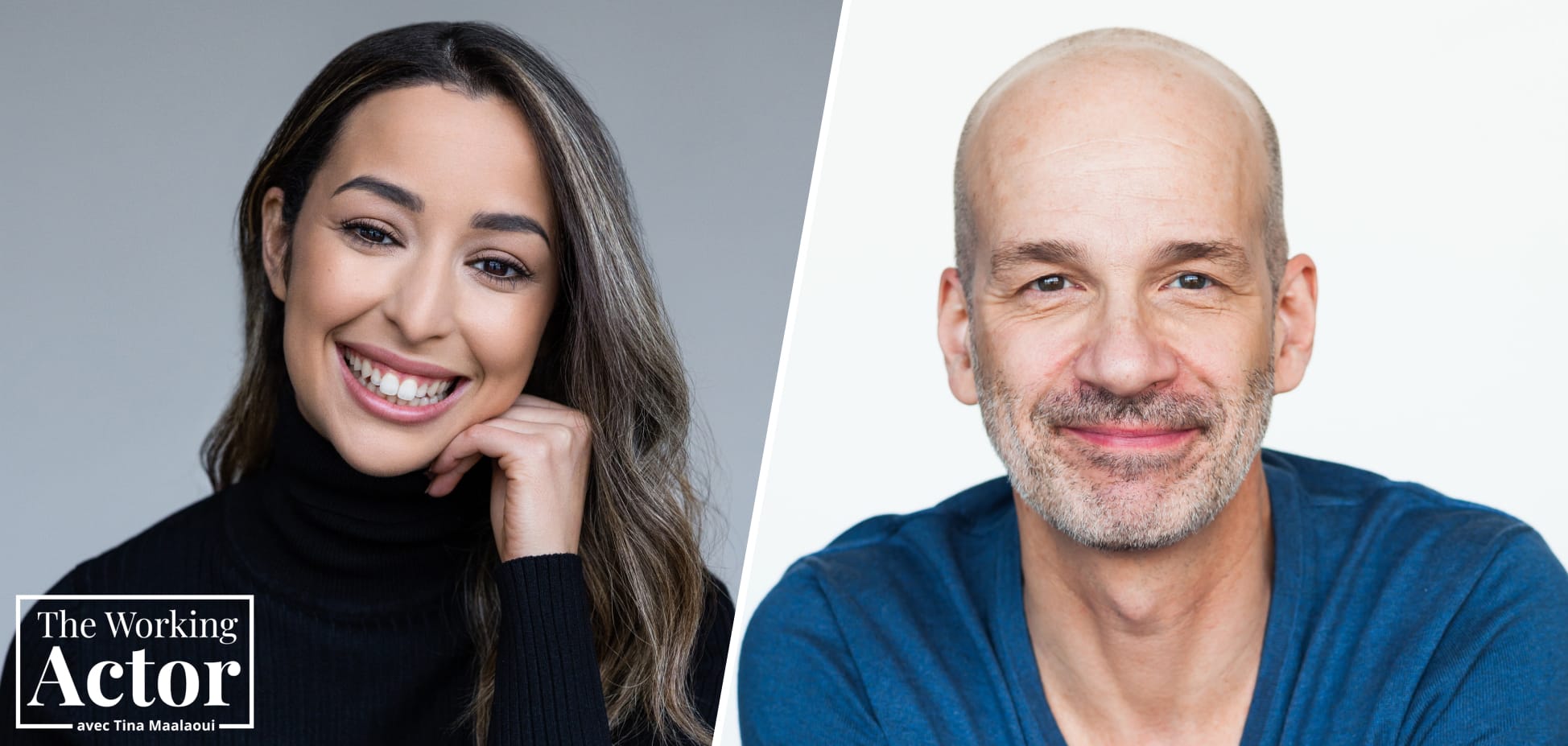 Announcement highlights
Casting Workbook announces a French version of its series The Working Actor focused on the Quebec market.
Host, actor, comedian, and speaker Tina Maalaoui will lead interviews with industry professionals.
The first episode will take place Tuesday, May 30 at 1:00 p.m. Eastern Time with veteran and renowned Casting Director Maxime Giroux.
Viewers can register for the live webinar and interact live with Tina and Maxime Giroux by clicking the link below.
The interview will be available after the live webinar on the Casting Workbook YouTube channel.
Created during the pandemic, The Working Actor educates and supports Actors by offering engaging and entertaining interviews with industry professionals who provide valuable insights into the business of acting. Already offered in English and Spanish, the new French version will target the francophone market.
Hosting the new French series will be Tina Maaalaoui. Tina is a Montreal native, who is fluent in French, English, Spanish, Arabic, and basic Greek. As an actress, she has appeared in the second season of the web series 'I Would Like To-Be Erased' and other popular series, such as 'Manual de la Vie Sauvage and Virage'. She has also been cast in musicals 'Hairspray' and the 'Sixties Follies' to name a few.
The Working Actor's first guest will be Montreal based Casting Director – Maxime Giroux. Maxime discovered the world of casting while working as an assistant at Powerhouse Casting in Toronto. After a short stint as a talent agent, he returned to Montreal, as an associate casting director at Elite Casting for more than 8 years before opening Maxime Giroux Casting in 2009. Since then, motivated by his passion for actors, he has participated in a multitude of productions in French and English ranging from feature films to advertising. In 2018, his excellent work was highlighted by a nomination for the Best Casting for the feature film Boost at the Gala Québec Cinéma. He has also received two nominations for the feature film Beans in 2021 at the Canadian Screen Awards and the other in 2022 at the Gala Québec Cinéma.
"I am pleased to welcome Tina to the Casting Workbook family, and I am always excited to introduce new talent to our members. My team and I loved Tina's energy and her ease on camera. We are so happy she is collaborating with us for this new French version of The Working Actor!"
– Susan Fox, Founder and CEO, Casting Workbook
"As an actress, I have a thousand and one questions about the industry. I dreamed of a platform on which I could have my questions answered, in French, with professionals from the Québécois market. It's therefore such an honour for me to host this new version of The Working Actor, entirely in French! I sincerely think that these interviews will be useful for all actors working in the francophone industry."
– Tina Maalaoui, host of The Working Actor in French
About Casting Workbook:
For over 25 years, Casting Workbook has been driving the industry forward with leading-edge enterprise casting software. By bridging essential communications between production, casting, agents, and their talent, we've worked with some of the biggest production studios including Disney, Netflix, Universal, HBO, Amazon Prime, Fox Features, Lionsgate, Sony, Nickelodeon, Televisa, Vix+ and many more.
Our global network consists of offices in Montreal, Vancouver, Toronto, Los Angeles, Mexico City & Madrid with Actors, Casting Directors, and Agents in over 50 countries. Services are offered in English, French and Spanish. Our customer service was recently ranked #1 globally as part of Help Scout's annual Award Ranking of 12,000 companies in over 140 countries.
We offer innovative tools to help actors search jobs, submit self-tapes, work seamlessly with their agents, and develop their craft while they build their careers. Whether watching our popular Original Series programming, auditioning virtually through our Virtual Casting Room (VCR), or submitting a self-tape on our top-rated mobile Actor App, our goal is to be the #1 casting software and service provider to actors, agents, and casting directors globally.
To learn more, visit our Newsroom here: https://home.castingworkbook.com/newsroom
Media Contact: Susan Fox, Founder and Chief Executive Officer at susan.fox@castingworkbook.com
Follow Us on social media:
Facebook English: http://www.facebook.com/CastingWorkbook
Facebook French: https://www.facebook.com/CastingWorkbookQC
Instagram: https://www.instagram.com/castingworkbook
LinkedIn: https://www.linkedin.com/company/casting-workbook
Twitter: https://twitter.com/castingworkbook
TikTok: https://www.tiktok.com/@castingworkbook
YouTube English: https://www.youtube.com/@casting-workbook
YouTube Spanish: https://www.youtube.com/@castingworkbookenespanol9226